Allison Zucker-Perelman, Founder & CEO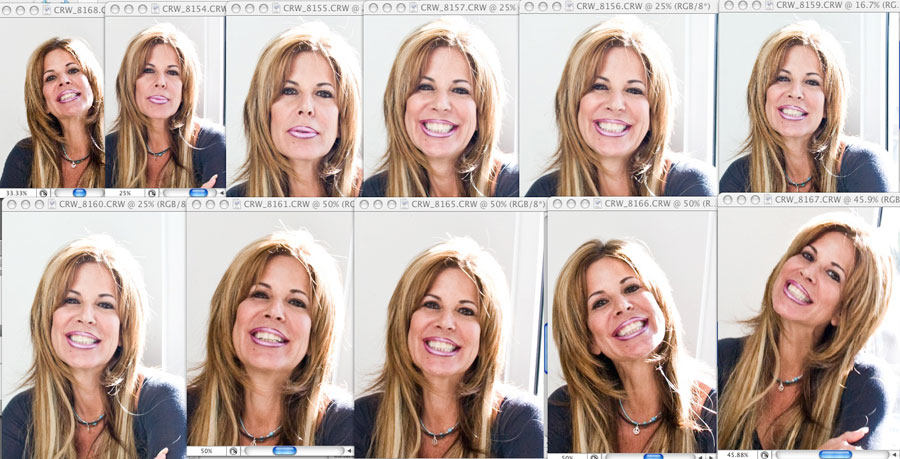 Allison Zucker-Perelman is the Founder and CEO of Relevant Communications, a boutique Public Relations firm with offices in Boca Raton, Florida and Nashville, Tennessee. As a seasoned consultant in Public Relations, Marketing, Licensing, and Entertainment/Celebrity Public Relations, Allison comes to each and every client and project with a long, varied and successful track-record. With years of experience in Television and Entertainment PR, and applying a strong expertise and vision in strategic planning for Consumer Branding, Event Marketing and Media Relations, Allison has been a driving force behind the extraordinary success of many entertainment properties; among them international blockbuster museum presentations, multi-city North American branded traveling museum and gallery exhibitions, and branded concert tours for the world's most famous rock stars and bands.
Our experience and expertise have allowed us to become regarded as the industry-standard for public relations and marketing efforts in the entertainment and Celebrity-creation genre, as well as the promotion and PR of major performing artists', brand-creation and significant exposure across all press and media platforms, including the multi-city tours of the world's most famous and iconic Musicians, Fine Artists, Commercial Artists, Country and Rock and Roll Icons on earth.
We also represent individual Celebrity Artists for their marketing and licensing goals, as well as touring exhibitions, among them the iconic John Lennon and Yoko Ono, Rick Allen of Def Leppard, Paul Stanley of KISS, Mick Fleetwood of Fleetwood Mac, Steve Smith of Journey, Cyndi Lauper, Michael Cartellone of Lynyrd Skynyrd, Ric Ocasek of the Cars, Peter Max, Carl Palmer of Emerson, Lake & Palmer, Mickey Hart of the Grateful Dead, Romero Britto, Autumn de Forest, Jane Seymour, Alexandre Renoir, Grace Slick, Ronnie Wood, Ringo Starr, Mickey Hart of the Grateful Dead and Dead & Company, Chase Art for their "Art of Dr. Seuss" Brand and North American multi-city tour, Park West Galleries, the world's largest independent art dealer, Road Show Company, Wentworth Galleries, Stephen Holland, Pierre Matisse, Tom Everhart, Harry Benson, Bernie Taupin, The Salvador Dali Collection, the Modern Masters Collections, and a host of other luminaries in the genre.
She also handles press and publicity for global product launches, product development, and represents clients for art exhibition throughout North America. Her corporate museum clients have included many of the country's largest Science Centers and Museums, among them the San Diego History Center, The California Science Center in Los Angeles, The Orlando Science Center, The Detroit Science Center, Road Show Company headquartered in Las Vegas, Nevada, Park West Galleries, Chase Art Group, Wentworth Galleries, American Exhibitions of Boca Raton, Florida and Prime Entertainment Group, LLC. Although Allison is highly experienced in traditional, emerging media and technical and trade-oriented PR, she believes that the world is, at present, a "TMZ" zone, and that all PR initiatives have to "sizzle"….and be interesting and compelling to both consumer and B-to-B…and that is the secret to her success.
Allison has been a featured lecturer and speaker, addressing the Public Relations Society of America, the American Marketing Association, The American Association of Science and Technology Centers (ASTC) and the American Association of Museums (AAM) for the use of Emerging Media Public Relations for travelling exhibitions.
Allison is also a celebrity publicist, handling many well-known celebrities; her forte is developing Press Kit and Media materials (both print and electronic – known as EPK's, Electronic Press Kits, which also serve as Investor Relations materials) for their artistic managers (music/TV/Film).
Prior to beginning her own firm, Allison was Director of Public Relations for D + G Communications, a full-service Agency in Delray Beach, Florida. She also was President of Aligirl Entertainment, a Full-Service Ad Agency servicing clients in the businesses of Marketing/Advertising/Public Relations and Celebrity Relations, with an emphasis on Market Planning and Product Placement. It was under this umbrella that she also wore the hat of Director of Marketing for American Exhibitions of Boca Raton, a private exhibition creator and presenter.
Previous to this, Allison was a well-known Television Producer with network shows to her credit such as "In Motion with Dan Marino" for ESPN, as well as the Executive producer of "Modern Cuisine with Loni Anderson" airing for three seasons on The Food Network. She has also produced for Discovery Network, PAX TV, Fox Sports Network, and Telemundo.
From 1983-1988 Allison was the Director of Broadcast Advertising for the National Football League in New York City. She was the Chief Liaison between the League, its players, and advertisers for all movie, television, radio and print trademark usage. Allison began her career in communications at Arnold Communications in Boston, Massachusetts.
Allison is a graduate of the University of California at Los Angeles. and lives in Boca Raton, Florida. She can often be found in seat 1A or 1B…an airport…..on the road with her celebrities, and works between her Nashville and Boca Raton offices.
---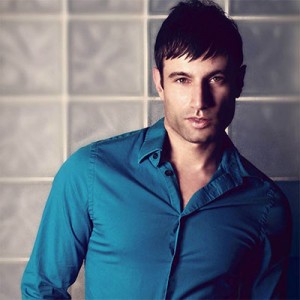 Joey Amato, Vice President of Emerging Media
Joey began his career in New York City as part of the marketing team at Sony Music, working on projects for international superstars including Celine Dion, Gloria Estefan, Billy Joel and Shakira. In addition, Joey managed Intence, a pop group based in Ontario, Canada, which achieved success in Europe before pursuing solo careers. After relocating to Orlando, he handled publicity and events for a number of Church Street Station's restaurants and produced Rodney Jerkins Grammy Nomination Party.
In 2008, Joey moved to South Florida and began working with an array of local and regional clients. He has become active in the South Florida community, serving on the Young Friends Committees of both the Norton Museum and Boca Raton Museum of Art, as well as aiding in the fundraising efforts for the American Red Cross and the Kravis Center for the Performing Arts.
He became the first editor of SFGN, a weekly newspaper targeting South Florida's LGBT community and was then recruited to OMG! Magazine, where he was named Associate Publisher. In 2013, he launched his own LGBT magazine called UNITE which now operates in Nashville, Indianapolis, Cincinnati and Richmond.
Joey is currently the Vice President of Emerging Media for Relevant Communications and works with internationally renowned clients including legendary pop artist Peter Max, Mick Fleetwood, Rick Allen of Def Leppard, Michael Cartellone of Lynyrd Skynyrd and Jane Seymour.
Joey relocated to Nashville in 2011, promptly became head honcho in Relevant's Nashville "Music City" office and has worked with numerous superstars across multiple genres including Dolly Parton, Cyndi Lauper, KC and the Sunshine Band, Tanya Tucker, Don McLean, Kenny G and Kenny Rogers. He also founded and published his own lifestyle publication called UNITE Magazine which featured numerous celebrity covers including Rod Stewart, Sarah Paulson, Eric Church, Pink, Carrie Underwood and En Vogue.
---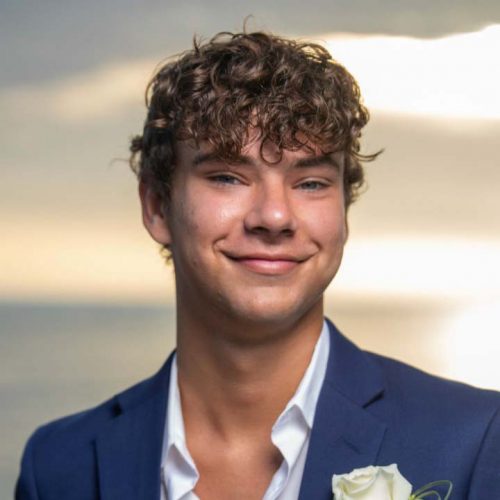 Scott Higgins, Entertainment Writer & Pop Culture Strategist
Shaping the conversation around contemporary pop culture.
Scott Higgins: The individual who eats, sleeps, and breathes pop culture. From observing the glamor and opulence of high-profile events and high profile people, to cutting-edge product launches: Scott's interpretation & understanding of trends through data analysis is his unique talent. The result: polished ground-breaking content that journalists love. We are talking impactful content that allows others to embrace the world of entertainment through a unique and sophisticated lens. Scott joins Relevant to develop pitch and deliver kick-ass content covering the entertainment, art, beauty and philanthropic worlds; being at the cutting edge of trends as they emerge: TikTokers, marketing campaigns, the fashion industry, mainstream celebrities, reality television, and more, all with a deep understanding that the stories we tell (and the way we tell them) can impact people long after an article is read.
What he does every day: Produce polished, forward-thinking, and engaging content.
---
Hailey C. Perelman, Director of Editorial Content Strategy and Emerging Trends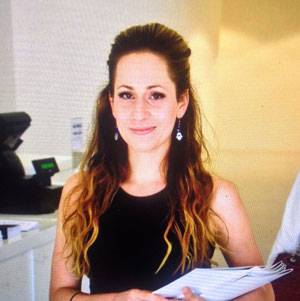 Hailey C. Perelman is the Director of Editorial Content Strategy and Emerging Trends at Relevant Communications. She concentrates on creative content creation and advising the team on the trends and traditions of the art world. She assists the team in celebrity relations and content building, interfacing daily with client management and talent bookers.
Her unique background is in art history, museum studies and archaeology. She has worked with some of the Gulf Region's largest museums, including Mathaf: Arab Museum of Modern Art. Having lived in Scotland, the UK and the Middle East, and with a firm grasp on the global world of art and culture, Hailey leads Relevant Communications' team of content curators to bring the global perspective to every client.
---
Brittany Perlin Chapman, Senior Publicist for Entertainment Properties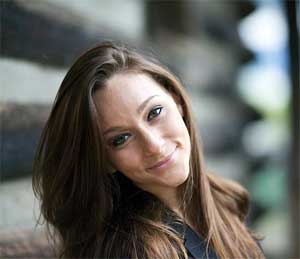 A native of Los Angeles, CA, Brittany Perlin Chapman made her initial footprint in the entertainment industry as the editorial entertainment intern for Cosmopolitan Magazine in Santa Monica, CA serving directly under the Entertainment Director. She began her career path as part of the talent department for The Late Late Show with Craig Ferguson (under David Letterman's production company Worldwide Pants, Inc.), ultimately holding the position of Music Coordinator/Booker for the show before relocating to Nashville, TN in 2011. There, she transitioned into the role of publicist for boutique PR firm Dashboard Media, later joining forces with BBR Music Group to form the record label's in-house publicity department. During her time at BBR Music Group, Brittany worked directly on the PR campaigns of several of Country music's brightest stars. In 2015, she relocated to South Florida to pursue a position as publicist for indie public relations firm HBPR with a client roster that includes iconic and rising music acts, legendary venues as well as the CMA Awards. She has also worked on the publicity team for South Florida's own Tortuga Music Festival. Brittany works with a diverse set of clients on HBPR's current roster including Country legends Gary Allan, Pat Green, Top 10 traditionalist Cody Johnson, Americana legend Rodney Crowell, rising country acts Davisson Brothers Band, Hudson Moore, Kylie Frey and the inaugural Wild & Wonderful Festival.
Throughout her publicity career, Brittany has landed editorial placement in revered publications including, but not limited to, AARP, Forbes, USA Today, People, Rolling Stone, NPR, Billboard, Southern Living, Cosmopolitan Magazine, Seventeen, Teen Vogue, Women's Wear Daily, Parade, Esquire.com, ESPN.com, MLB.com, Paste, PopMatters, AOL, Huffington Post, Sports Illustrated NOW, Relix, Cowboys & Indians Magazine, Popculture.com, Hollywood Life, LA Times, NY Times, to name a few. Additionally, she has also worked with national television players at FOX & FRIENDS, FOX News, ABC News, CNN, Conan, The Late Late Show, Late Show, Jimmy Kimmel Live, TODAY show, GMA, The Talk, The View, CMT, HGTV, GAC, to name a few.
Combining her passions for music and serving, Brittany regularly volunteers with nationally-acclaimed nonprofit organization Musicians On Call and recently became a certified Integrative Health Coach through The Institute for Integrative Nutrition.
---
Barry D. Roos, Creative and Digital Consultant for Entertainment Properties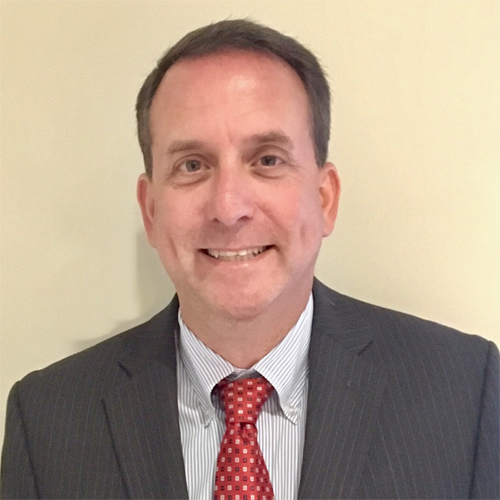 Barry D. Roos is Relevant's Creative and Digital Consultant for Entertainment Properties. His vast experience includes managing web content for one of the top 15 websites in the world with over a million visitors a day. Barry designs, develops and manages websites and social media for companies from Boston to Beverly Hills and most points in between.
---
Jenna Lichtman, Social Media Strategist/Digital Media Platform Specialist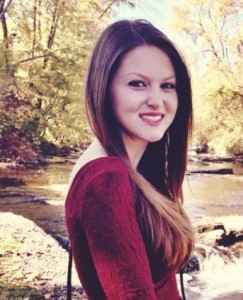 Relevant Communications is pleased to partner with the world's finest Emerging Media and Social Media professionals, and that points directly to Ms. Jenna Lichtman. Ms. Jenna Lichtman comes from the digital marketing platform at Macy's Corporate in NYC prior to her starting Socially SoHo and partnering with Relevant to facilitate sophisticated social media content and platforming: and we are blessed and grateful to have her expertise. Jenna graduated from the Kelley School of Business at Indiana University.
Oh…the catalyst. Jenna interned for Relevant Communications beginning Summer 2015, and then interned for Allison Brod Marketing + Communications in NYC prior to leaping into the business world for Macy's, and has assisted CEO Allison Zucker-Perelman on several high-profile celebrity accounts, all the while having learning all there is to know about digital and celebrity PR and product branding through state-of-the-art and high audience metric global platforms.
---
Sasha Rader, Intern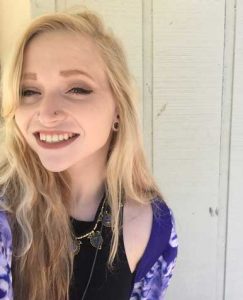 Relevant Communications is pleased to offer internships to the country's best and brightest. We welcome Ms. Sasha Rader as a 2016 summer intern. Sasha is currently an undergraduate at Savannah College of Art and Design (SCAD), majoring in advertising and illustration and she aspires to become an Art Director. Sasha brings her unique knowledge, innovative designs, and inventive concepts learned at SCAD to the Relevant Communication's creative team.
---
Save
Save
Save