Signature Luxury Travel & Style Magazine
Relevant is pleased to have secured the latest issue of Signature Luxury Travel & Style magazine in support of an Exhibition at Angela King Gallery in New Orleans.
Signature is associated with Citigold, the private banking arm of Citibank, and goes out to its top-tier investors. We are also the official travel magazine of the Luxury Network and we deliver a qualified high-net-worth readership. This issue is available in newsagents, all the major airline lounges, five-star hotels, etc.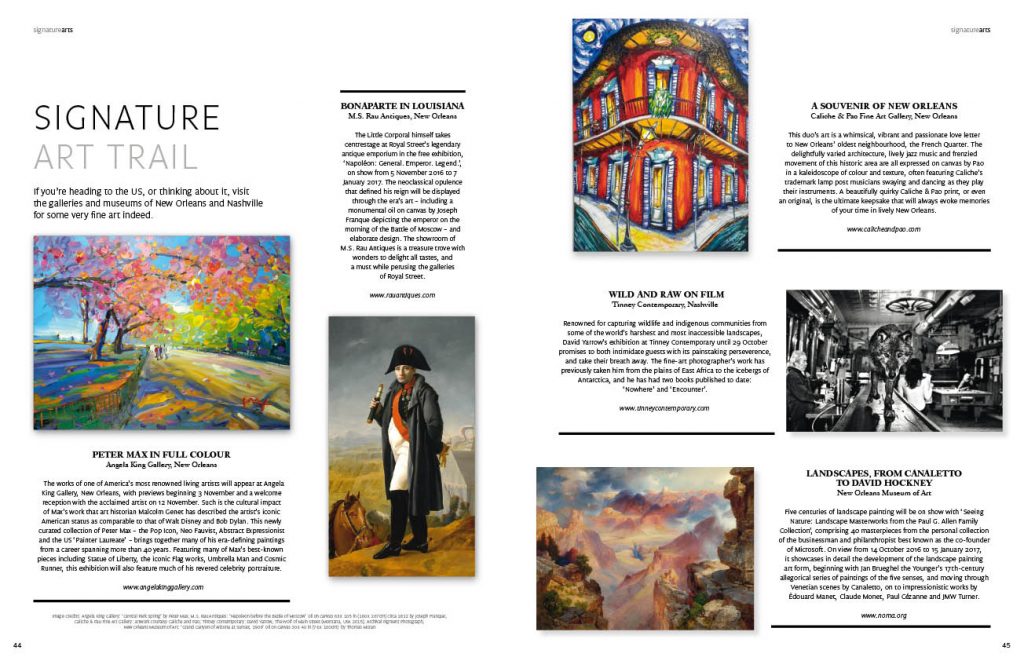 Save