"New Icons" Exhibition Makes Scunthorpe Stop on UK Tour & Global Launch of DOORTOKEN™
For Immediate Release
For your editorial consideration:
Media Inquiries: Interviews Available w/ John Brandler & Museum Curators
Allison Zucker-Perelman
allison@relevantcommunications.net
561.715.9525 USA DD
LINK TO EVENT & Approved Press Assets http://doortoken.com/New-icons.html
North Lincolnshire, September, 2022: The 20-21 Visual Arts Centre 2021 Visual Arts Centre, in partnership with Brandler Galleries Brandler Galleries are delighted to present New Icons, one of the UKs biggest ever exhibitions documenting the Street Art movement, and artists that influenced and are associated with it. Featuring some of the biggest names in Street and YBA art (Young British Artists who rose to fame in the 1990s/2000) – many of whom have captivated and captured the attention of the public and mass-media across the globe. The exhibition features over 90 works by some of the world's most famous artists including Banksy, KAWS, Blek le Rat, Tracey Emin, Rachel List, Invader, Damien Hirst, and Pure Evil. Visitors to the New Icons exhibition, which opened on July 16th to rave reviews, will have the chance to see more than 90 artworks by household names including Banksy, Tracey Emin, Damien Hirst, KAWS, Blek le Rat and many more. For more information and to purchase tickets: CLICK HERE FOR TICKETS
"20-21 Visual Arts Centre, North Lincolnshire's leading venue for the contemporary visual arts, presents ICONS, a premier exhibition highlighting works of the world's most celebrated Urban Artists from across the globe. DON'T MISS this incredible opportunity to witness one of the most extensive and important collections of Graffiti Art on exhibition in Scunthorpe to date."
The rare works in the exhibition are on loan from the collection of John Brandler, one of the world's renowned street art Collectors. All artwork housed in the presentation of New Icons is on Exhibition & Available for Acquisition.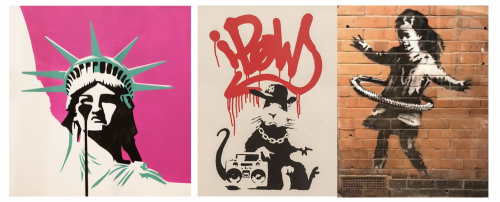 Also premiering is DOORTOKEN,™ in its' global museum launch: a commemorative NFT Fine Art Collectible that allows guest & VIP access to world-class Artistic & Cultural Experiences. This extraordinary exhibition will launch the UK premiere of DOORTOKEN™ : and the Museum is honored to offer to its' attending guests, at no cost, this complimentary VIP art experience and one-of-a-kind NFT Collectible. All ticketed guests to the Exhibition will have this once-in-a-lifetime opportunity to receive and own an NFT housing a rare artwork. http://doortoken.com/New-icons.html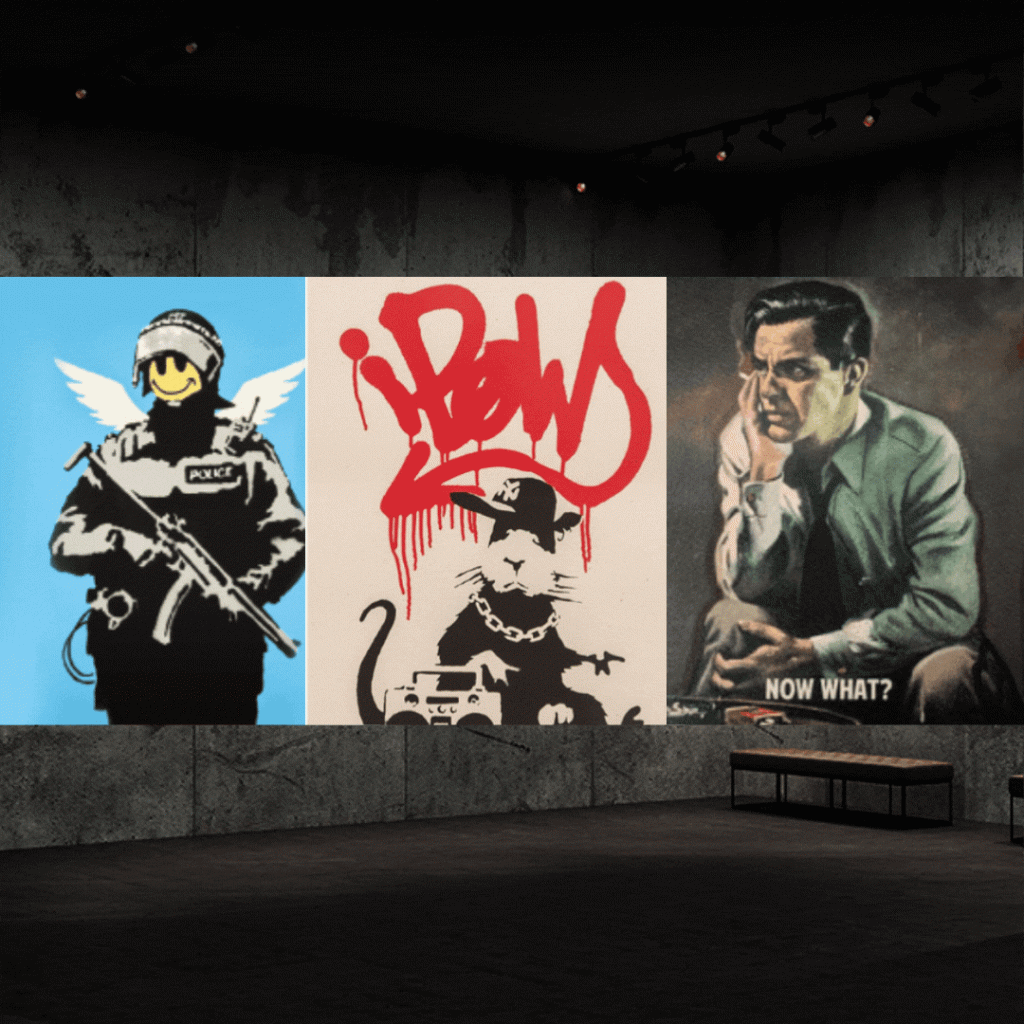 In addition to and in sync with the Museum's reputation of enhancing the cultural capital of their community; A portion of all DOORTOKEN™ sales from this collection will be donated back to the 20-21 Visual Arts Centre to foster cultural & artistic opportunities for all. As Principal and Gallerist John Brandler remarked: " I am honored to not only have curated this art experience, but to have the opportunity to bring a ground-breaking digital component to the Museum is a shared vision of art, community, and the immersive digital world."

Scunthorpe is the premier city, and 2021 Visual Arts Centre is the chosen Museum to host the global launch of DOORTOKEN,™ Check it out.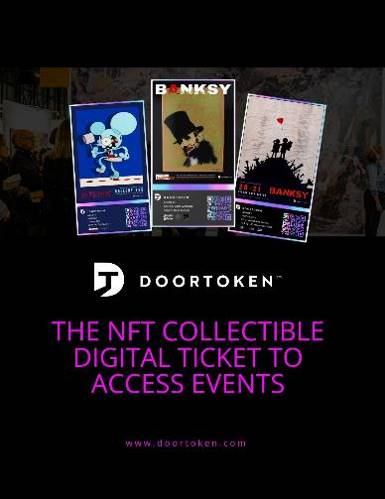 Media Inquiries: Interviews Available w/ John Brandler & Museum Curators
Allison Zucker-Perelman
allison@relevantcommunications.net
561.715.9525 USA DD